Non-slip Durable Rubber Horse Stable Mats
| | |
| --- | --- |
| Item No. | NM1000 |
| Deskripsyon | Non-slip Durable Rubber Horse Stable Mats |
| dimansyon | 1220 x 1830 mm; 1000 x 2000mm |
| Pesè | 12, 17mm |
| Design | Round sifas dot repouse & anba Groove |
This convenient, heavy duty rubber mat clearly improves the health of your horses, livestock. The top surface is covered in hundreds of small bubbles makes it easy to clean and dry, offers the best gripping surface for your horse. On the underside there are grooves provide draining capability.
WHY CHOOSE OUR STABLE RUBBER MATS?
* Resilient, cost-effective mat is manufactured from 100% re-vulcanized and recycled rubber
* Safe, Comfortable and Durable
* Corrosion-Proof, Aging Resistance, Long Service life 5-8 years
A Safety Rubber Mat Focused on Animal Husbandry
— 5 ADVANTAGES —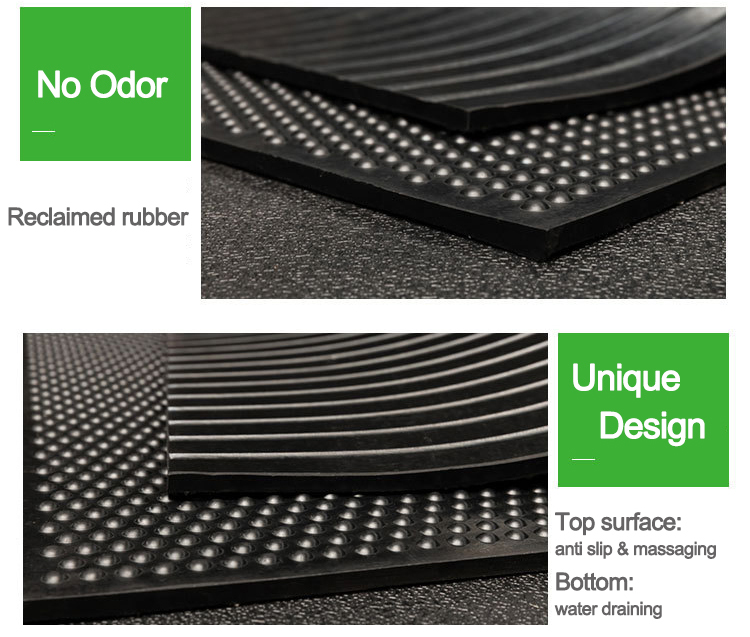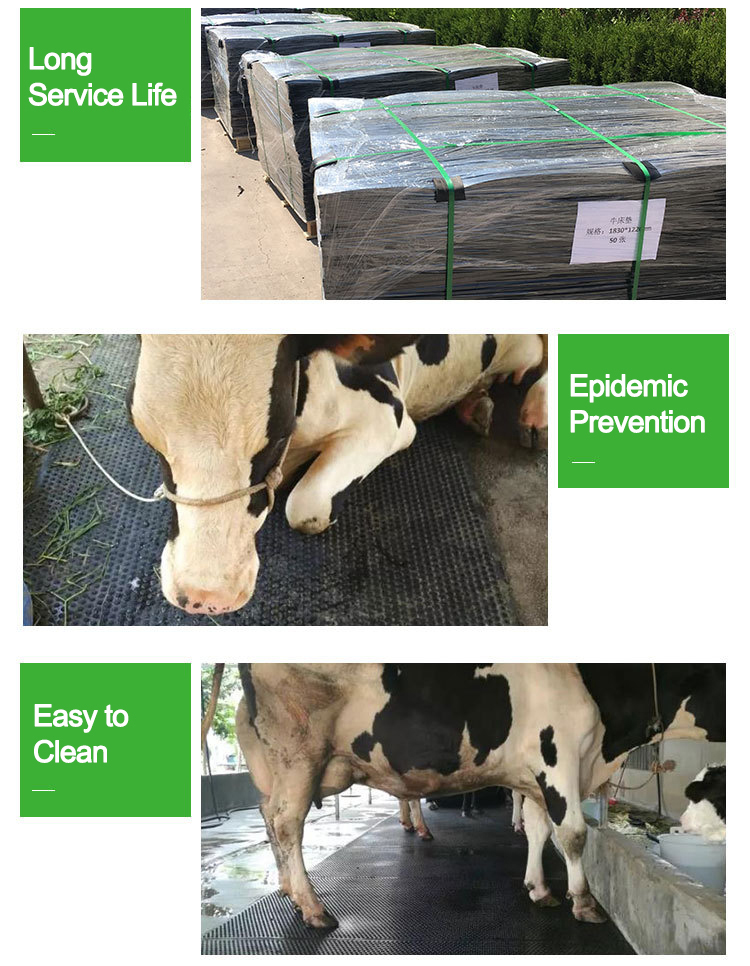 -more APPLICATIONS-
fèm bèt domestik, trèt salon, kochon kay, ekèstr, depo ...
Kalite planche kawotchou mozayik, woulo & tapi ka satisfè varyete ou nan aplikasyon pou nan sektè komèsyal, endistriyèl ak rezidansyèl yo.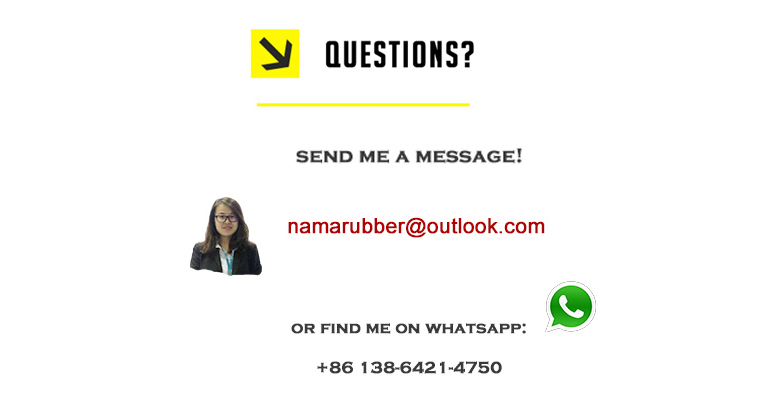 ---
---
Ekri mesaj ou a isit la epi voye li nan nou